show less
show more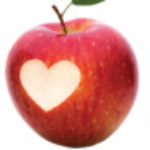 Public Group
active 4 months ago
Healthy Medina County is a Healthy Communities Initiative (HCI) and a collaborative effort between Cleveland Clinic Medina Hospital and community partners to promote optimal health and wellness. Based on the community health needs assessment and utilizing combined resources within our local communities, HCI programs are customized around four core areas: education, nutrition, physical activity and lifestyle management. Healthy Medina County is a year-long program and each year provides three multi-week challenges in addition to promotion and inclusion of partner programs. In addition, an electronic platform allows for participants to accurately track their steps via a Garmin, Fitbit or Apple device.
Health Improvement Strategy
Healthy Medina County: a collaborative community wellness initiative for Medina County
https://livingwellmedinacounty.com/groups/healthy-medina-a-collaborative-community-wellness-initiative-for-medina-county/
Goal:
Engage county residents in wellness programs to positively impact levels of obesity, diabetes and heart disease.
Strategy Description:
Strategies and Objectives:
Level of Change:
Primary Focus Area:
Data Category Tag:
Strategic Planning Alignment:
Estimated Implementation Date:
Estimated Completion Date:
Estimated Ease of Implementation:
Estimated Cost of Implementation:
Potential Community Benefit:
Health Equity:
Research: