show less
show more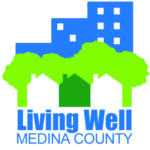 Public Group
active 3 months, 3 weeks ago
Living Well Medina County, a collaboration of healthcare, government, education, business, nonprofit, and faith communities in Medina County, has been partnering since 2010 to encourage collaboration in assessing needs of Medina County residents.
Living Well Medina County coalition
Oh bother! No topics were found here!
You must be logged in to create new topics.