show less
show more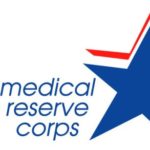 Public Group
active 2 years, 4 months ago
The Medina County Medical Reserve Corps (MRC) is a volunteer group of both medical and non-medical professionals that support local public health, emergency response, and medical services. Volunteers serve the community in a variety of settings in either emergency situations (disasters, outbreaks) and non-emergencies (events, flu clinics) to provide assistance and expertise in times of need and to improve community resiliency.
Health Improvement Funding
"Medina County Medical Reserve Corps"
"https://livingwellmedinacounty.com/groups/medina-county-medical-reserve-corps/"
Current Grant Name:
Current Grant Amount/Terms:
Current Grant Start Date:
Current Grant End Date:
Current Funding Status (Primary/Largest Source):
Additional Funding Notes and Previous Funding: