show less
show more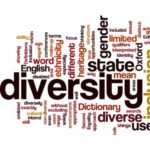 Public Group
active 1 year, 11 months ago
The mission of the Medina Diversity Project will be accomplished through these objectives:
-Raise awareness in the community through conversations on race and diversity with members of the community and community leaders.
-Advocate to increase employment opportunities for minorities in both the public (specifically in our schools, police departments, County and City governments) and the private sector.
-Advocate to ensure that every child in Medina County, regardless of race or income level, feels safe and accepted in their environment and has the opportunity to participate in sports or other extracurricular activities in the schools and the community.