Digital Platform Engages Local Communities and Addresses Public Health Concerns
"Community feedback on such a large scale has informed measure development and prioritization, marking an important step toward ensuring that measures reflect what is most important in the community. Action groups were created to employ methods that will stimulate sustainable mobilization of the discussions in the forum and actualize strategies for community improvement."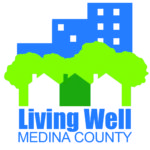 If you want to learn more about the coalition Living Well Medina County – join the group!
Public Health National Center for Innovations Awards $75 Thousand in Grants to Test Replication of Universal Community Planning Tool (UCPT) in Health Departments.
Medina County Health Department was a recipient of a grant, and our UCPT is this website: livingwellmedinacounty.com
We are pleased to develop this site FOR MEDINA COUNTY. This is not a health department site – this is a community site.